Starting Friday, First Responders will have another item on the menu of FirstNet-ready devices: the latest phone from South Korean electronics giant, LG.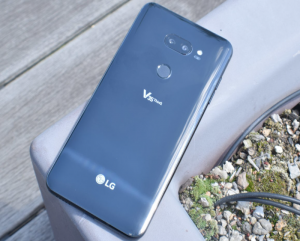 LG's V35 ThinQ is the company's newest premium smartphone and arrives with built-in Band 14 access, which allows for First Responders for increasingly broad coverage. The device will be available for pre-order beginning Friday, June 1 and in ATT retail stores a week later. The number of devices currently compatible with the FirstNet Evolved Packet Core is 20. These devices require a FirstNet SIM card, as well.
"As the builder of FirstNet, we committed to bringing first responders innovative, relevant and robust device options to tap into the power of their network," said AT&T – First Net senior vice president Chris Sambar. "We're continuing to deliver on that commitment with the LG V35 ThinQ. It's a great example of how FirstNet works for public safety, giving them access to the latest tools to enhance their emergency response."
Chris Velazco, in a review of the new LG phone on Engadget, writes the phone's camera produces "punchier, more vivid color" than other models and is dependable for fast-moving users on-the-go.
"(The) sensors allow for a lot of flexibility when you're shooting photos on the fly, and the ability to seamlessly switch between different perspectives remains one of the big reasons to embrace LG's camera system," writes Velazco.
The phone's specs sheet reads positively for first responders whose demands on phones differ from regular, personal use. The V35 ThinQ supports government-certified LG Gate security and AES 256-bit encryption. It's also passed 14 different military tests for transit drop, immersion, temperature, rain, humidity and sand. The device is water and dust resistant. And the V35 ThinQ picks up voice communications from a far distance.
Prior to receiving FirstNet certification, the device received more than 3,500 tests.