When it comes to building a cybersecurity system, nothing can be perfect — but it can be bulletproof.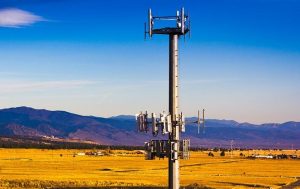 That's the goal for the teams at AT&T and FirstNet, as they plan out security for the country's first high-speed, nationwide wireless broadband network dedicated to public safety.
"We are going to great lengths to ensure that this network is as secure as possible because as you say, this could obviously be a target for attack," said Chris Sambar, senior vice president at AT&T, during a July 20 hearing of the Senate Subcommittee on Communications, Technology, Innovation, and the Internet.
"We have to treat this network very differently than we treat our regular core AT&T network, so we will be building a couple of things that differentiate it, or a number of things," Sambar said to Sen. Brian Schatz (D-Hawaii), who asked about cybersecurity. "First of all, the devices themselves need to be screened and ensured that they are secured for first responders. Secondly, the applications on the devices; the first responders won't go to the regular application stores that we all go to, to get their applications. They will go to a FirstNet specific application store where the applications will be vetted for security and functionality."