​Volunteer public-safety officers subscribing to FirstNet in a bring-your-own-device (BYOD) scenario will realize "significant" monthly savings when compared to a traditional commercial wireless offering, an AT&T official said during a Senate subcommittee hearing.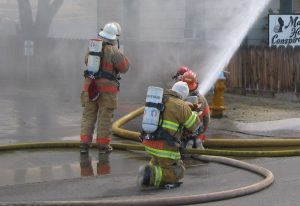 Chris Sambar, senior vice president for AT&T-FirstNet, said the BYOD scenario is applicable to the "vast majority" of volunteer firefighters and 70% of police officers.
"We are going to make available the FirstNet network to all of those first responders," Sambar said during the hearing, which was webcast. "Regardless whether you are volunteer, whether you agency provides you a device, or you bring your own device, they will have access to the FirstNet network.
READ FULL ARTICLE