Four Hancock County cities will receive a break on their 2018-19 communications allocations.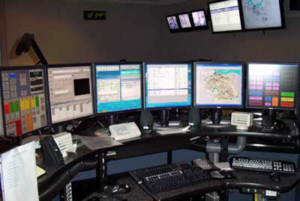 The Hancock County Board of Supervisors on Monday unanimously voted to reduce the charge for county dispatch services for Corwith, Crystal Lake, Goodell and Woden — cities with populations under 500 — by 60 percent, or $11,928.42, total.
The county board decided to revert the four cities back to paying the 2016-17 rate of 15 percent of the total communications budget, while the cities of Britt, Garner, Kanawha and Klemme will remain at the 2018-19 rate of 37.5 percent.
"I'm not saying this is the greatest or wonderfulest thing I've ever seen in my life," said Jerry Tlach, county board chairman. "It was a way to start at least."