AT&T confirmed it is working with both the city of San Diego and the commonwealth of Virginia to support major tests of drone technology. Importantly, the carrier said its LTE network will be used to support "beyond visual line of sight" drone flying, meaning drone pilots will navigate their drones in real time via a connection to the device through AT&T's LTE network rather than just watching the drones.
SOURCE: Fierce Wireless
DATE: May 11, 2018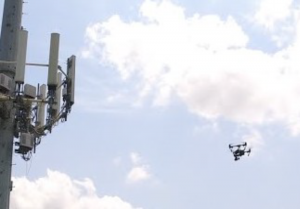 The two tests are part of an undertaking by the U.S. secretary of transportation to create a regulatory framework that can integrate drones into the nation's airspace. USDOT said this week it selected 10 state, local and tribal governments—which include the city of San Diego and the commonwealth of Virginia—as participants in its Unmanned Aircraft Systems (UAS) Integration Pilot Program. The White House initiative partners the Federal Aviation Administration (FAA) with local, state and tribal governments, "which then partner with private sector participants to safely explore the further integration of drone operations," according to a USDOT release.
READ FULL ARTICLE