The city has requested permission to operate the aircraft beyond visual line of sight, as allowed by an experimental "innovation zone" program started by the Trump administration.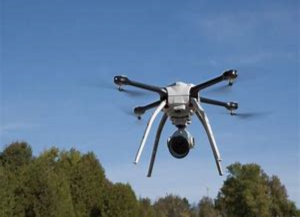 Louisville, Kentucky, is asking the Federal Aviation Administration for a green light to dispatch automated surveillance drones to areas where gunshots have been detected by sensors on the ground.
The city is awaiting a response from the FAA to start a pilot program that would test the unmanned aerial drone service by connecting the machines to the city's ShotSpotter gun detection system, Insider Louisville recently reported. When sensors identify a gunshot, drones would automatically fly to the location and provide officers a visual preview of what to expect at the scene.
Grace Simrall, Louisville's chief of civic innovation, said that she sees the potential benefits being a greater "tactical awareness," providing officers images of suspects and fleeing vehicles before they leave the area. The drone intel may also prevent officers from walking into a dangerous situation unprepared or help them locate victims in need of medical attention.