FOR IMMEDIATE RELEASE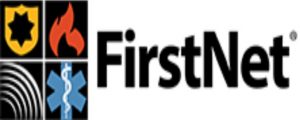 RESTON, Va., October 31, 2018 – Today, U.S. Secretary of Commerce Wilbur Ross announced the appointment of six individuals to serve on the Board of the First Responder Network Authority, including five new members. The following are statements on today's announcement from the FirstNet Board Chair, Edward Horowitz, and the six appointees.
FirstNet Chair Edward Horowitz:  "I am pleased to welcome our newest members to the FirstNet Board.  Each are experts in their fields – from local leaders to public safety officials and business and technology executives. They join our current members to comprise a full Board with the depth and diversity of experience needed to ensure the success of FirstNet.  I want to thank Secretary Ross for supporting FirstNet with these new appointments and the reappointment of Neil Cox.  We've made great progress over the last year and half, but there is still much to do to deliver on public safety's vision for the Network. With these accomplished leaders on board, we are set to drive FirstNet's success – now and in the future.
"I also want to thank our outgoing members for their service to FirstNet and the public safety community; Kevin McGinnis, who was a member of the FirstNet Board since the beginning and brought valuable emergency medical perspectives and relationships to FirstNet, and Mayor Annise D. Parker, who served on our Public Safety Advocacy Committee and helped us engage with local governments in the planning leading up to the early deployment of FirstNet."
Chief Richard Carrizzo, Southern Platte Fire Protection District, Kansas City, Missouri: "It is truly a privilege to be appointed to the FirstNet Board as representative of the fire service.  FirstNet has been a top priority for the fire service community for a number of years, and it has been amazing to see the progress:  network deployment is in full swing and public safety is already benefitting from FirstNet.  While there is still more work to be done, I am excited about the opportunity to bring FirstNet to everyone in the fire service and drive innovation for all first responders."
Welton Chase, Former General officer, U.S. Army, Cyber & Army Information Technology (Signal Corps): "America's first responders bravely move toward danger to help save the lives of others.  Given the importance of their mission, first responders deserve only the best communications to keep our communities safe.  I am honored to serve the men and women of public safety on the FirstNet Board."
Neil Cox, CEO, Repio, Inc.: "I am pleased to be reappointed to the FirstNet Board and look forward to continuing to advance communications for the brave women and men of public safety.  It has been an honor to work on FirstNet and see it evolve from planning to implementation and now into deployment. FirstNet is already having a positive impact on public safety today, and I am thrilled to be involved in ensuring the continued success of the network and driving innovation for first responders everywhere."
Brian Crawford, Chief Administrative Officer, City of Shreveport, Louisiana:  "As a former firefighter, I know the importance of having a connection I can count on to communicate during emergencies.  FirstNet is the only nationwide public safety broadband network that public safety fought for, and it is my hope that FirstNet will bring about new lifesaving capabilities for first responders with the cost efficiencies that cities and towns need.  I'm proud to be joining the FirstNet Board to help carry this effort forward for public safety and for communities across the Nation." 
Billy Hewes, Mayor, Gulfport, Mississippi: "Public safety services play an important role in the quality of life for residents of our communities.  Making sure police officers, firefighters and paramedics have the tools they need to communicate with each other is why we need FirstNet.  I am pleased to be joining the FirstNet Board to help advance the nationwide public safety broadband network for our first responders and the communities they serve across America."
Paul Patrick, Division Director, Family Health and Preparedness, Department of Health, State of Utah:  "I am truly honored to be appointed to the FirstNet Board to represent the Emergency Medical Services community. Our Nation's EMS personnel are on the frontlines of emergency response in every way, and FirstNet is going to transform the way they carry out their lifesaving mission.  As a FirstNet Board member, I look forward to continuing to advocate for the EMS community's needs as the network is built out nationwide."
For more information on today's announcement, visit Commerce.gov.
News Media Contact:
April Ward (202) 853-5219 or (571) 665-6187