When a massive police presence descended on Eisenhower Park in Milford recently and the area was put in lockdown because a despondent man was threatening to harm himself, the Orange Fire Department was called in to help because they had just acquired a special tool called an Unmanned Aerial System — more commonly known as a drone.
Fire Marshal Tim Smith said authorities flew the drone to provide overhead coverage of the vast park and support for the Milford Police Department's SWAT team.
"We were able to provide aerial support to make sure no one came out," he said.
The Orange fire and police departments will share the drone and are among only a handful of public safety departments in the state to be trained in the cutting-edge technology and own a drone.
Smith said the use of a drone has numerous applications in fire service.
Assistant Police Chief Anthony Cuozzo, who sees the drone as a great search and rescue tool in a place with vast open space such as Orange, credits the forward thinking of Police Chief Robert Gagne for bringing drone capability, including training, to the department.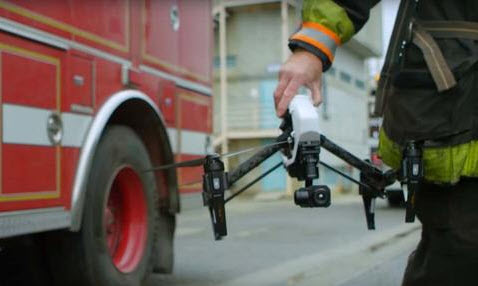 Drones used at a professional level require a certification by the Federal Aviation Administration, as they are considered aircraft and their users are pilots.
READ FULL ARTICLE