"Rivada has never built a wireless or radio access network in the United States," wrote BIA President Jim Roche. "The company bid on the nationwide contract with FirstNet, but was disqualified from the bidding process for failing to demonstrate its ability to finance, construct or maintain a wireless system, especially one as extensive and important as FirstNet."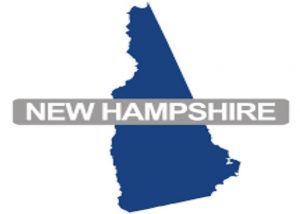 (Concord) – The Business and Industry Association, New Hampshire's statewide chamber of commerce, is asking the Executive Council to reject a contract with Rivada to build a critical statewide public safety communications platform.
In a letter hand-delivered to councilors this morning, BIA urged defeat of the contract and for New Hampshire to opt back into the federal First Responder Network Authority (FirstNet). BIA says pulling out of the plan and instead contracting with Ireland-based Rivada may result in inadequate coverage and leave the state on the hook for potentially millions of dollars.
"Rivada has never built a wireless or radio access network in the United States," wrote BIA President Jim Roche. "The company bid on the nationwide contract with FirstNet, but was disqualified from the bidding process for failing to demonstrate its ability to finance, construct or maintain a wireless system, especially one as extensive and important as FirstNet."