Colorado Gov. John Hickenlooper announces that he has accepted the nationwide public-safety broadband network (NPSBN) deployment plan offered by FirstNet and AT&T on behalf of his state, making Colorado the 38th state—not including two territories—to "opt-in" to the FirstNet system.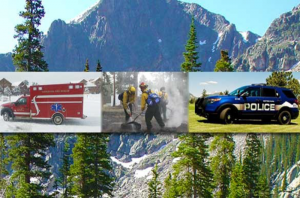 "We are opting in to allow FirstNet to make an investment in Colorado that promises to make our state more resilient against threats to our safety," Hickenlooper said in a prepared statement. "We, together with Colorado's Governing Board, are confident that the investment will not only benefit public safety, but also provide much needed telecommunications infrastructure in rural areas of our state."
Denver Fire Chief Eric Tade, chairman of the FirstNet Colorado Governing Body (FNCGB), applauded Hickenlooper's decision, noting that FNCGB members worked hard to assess the FirstNet state plan, as well as the "opt-out" alternative. AT&T's commitment to provide an additional 35 cell sites in the state beyond those identified in the state plan proved to be crucial, he said.
"With AT&T stepping up and committing the additional 35 sites to the state of Colorado to really ensure that we start off right and make sure that we have public-safety broadband coverage all throughout Colorado—even in our rural areas, which can be very challenging, given our topography here in the state of Colorado—I think that we have a great platform to start from," Tade said during the signing ceremony, which was webcast. "Hopefully, working with FirstNet and AT&T, we will be able to provide public-safety broadband coverage for the entire state of Colorado in the very near future.
"And I can't say it loudly enough: the governor's support on this has been tremendous. If it weren't for the governor's office support, I don't know that we would have been able to push back as much as we were able to and negotiate the best deal for Colorado."
Colorado has been the hub for much of the public-safety broadband effort in the U.S., particularly from a technical standpoint. Both the FirstNet and Public Safety Communications Research (PSCR) laboratories are located in Boulder, Colo., and Adams County—part of the Denver metropolitan area—is the location of the first public-safety LTE network built with the Broadband Technologies Opportunity Program (BTOP) grant funding.