The First Responder Network Authority (FirstNet) rejected a request for records from an attorney who specializes in Freedom of Information Act (FOIA) requests, saying the Middle Class Tax Relief and Job Creation Act exempts FirstNet from FOIA requirements.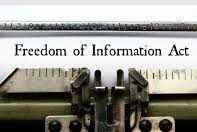 Kel McClanahan, executive director of National Security Counselors, filed multiple requests related to FirstNet state plans, contracts with AT&T and other items, on behalf of his client Stephen Whitaker and Dave Gram with VTDigger, an independent, investigative news organization covering Vermont.
McClanahan sent separate FOIA requests to the Department of Commerce (DOC) and National Telecommunications and Information Administration (NTIA). "To the extent that there are responsive records to these requests, they would be FirstNet records," said a letter from FirstNet Senior Counsel Natasha C. Robinson Coates to McClanahan. "Thus on Sept. 6, 2017, NTIA forwarded your request to FirstNet for processing and direct response.