Industry groups are questioning device interoperability in the AT&T Long Term Evolution (LTE) 700 MHz bands in comments to the FCC regarding First Responder Network Authority (FirstNet) interoperability. Commenters continued to promote separate public-safety LTE cores and only one interoperability review, which should be conducted by the FCC, as well.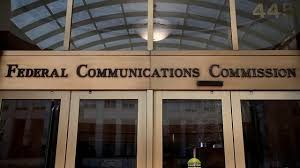 The questions come in response to the FCC's request for comment on whether the commission should use FirstNet's proposed criteria when evaluating the interoperability of a state's radio access network (RAN) with the nationwide public-safety broadband network (NPSBN) under the second prong of the commission's statutory interoperability analysis.
The Competitive Carriers Association (CCA) said it is critical that the opt-out process follow three important tenets: the review process must be realistic and attainable; evaluation must flexibly embrace different network configurations including core-to-core interconnection; and the NPSBN's design should ensure that handsets used in the FirstNet ecosystem include all LTE bands, not just those chosen by AT&T.
CCA said FirstNet's interoperability matrix ignores the role devices play in achieving public-safety interoperability. "The matrix fails to address interoperability concerns that FirstNet seems intent on creating through its support of handsets tailored to operate on certain networks at the expense of additional resiliency and redundancy in the event of an emergency," CCA said. "This outcome defies the public interest, and threatens to reassert the de facto monopoly that failed public safety and led to the creation of the NPSBN."