Rural deployment will not be an afterthought to urban deployment during the buildout of the First Responder Network Authority (FirstNet), AT&T, FirstNet and state officials said during a webinar hosted by the National Association of Telecommunications Officers and Advisors (NATOA).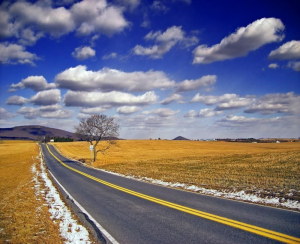 "Rural is something that won't be waiting until last," said Carrie Johnson, director of public-safety advocacy and tribal affairs specialist for AT&T's FirstNet program. "It is a key priority during every stage of the buildout and beyond those first five years as well."
For each stage of the five-year buildout, there is a requirement for the rural coverage available, which will ensure that AT&T doesn't wait until the fifth year to begin deploying rural coverage, said David Soloos, the single point of contact (SPOC) for Oregon. "Rural will be coming online as it comes online with urban first responders."
The FirstNet request for proposals (RFP) required that 20 percent of rural coverage be built in the first year, 60 percent in the second, 80 percent in the third, 95 in the fourth and 100 percent by the fifth year.
Soloos said that Oregon has spent time with the AT&T radio access network (RAN) deployment engineering team on where sites might go to provide rural coverage for Oregon first responders. Especially in eastern Oregon, which is sparsely populated, the number of proposed sites is impressive for a rural area, he said.
As part of the state consultation process, FirstNet and AT&T worked to understand in what areas first responders need connectivity. Because public-safety broadband coverage requirements are different from commercial requirements, AT&T is looking at deploying sites in areas that normally would have to wait a long time for a site or would never get a site, Johnson said.
In addition, AT&T will have 72 dedicated public-safety deployables to provide coverage in remote areas or areas damaged by disasters at the request of subscriber agencies, Johnson said. AT&T plans to have those deployables ready within 14 hours of a request, she said.
READ FULL ARTICLE