First Responder Network Authority (FirstNet) subscribers offered more details on their service features, specifically quality of service, priority and pre-emption (QPP).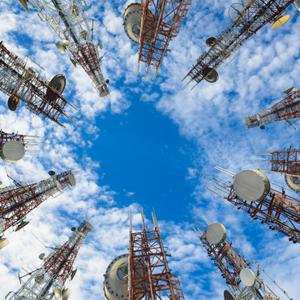 Two of the FirstNet subscribers announced last month continue to use other commercial carrier offerings along with FirstNet for the short term. The Kansas Highway Patrol (KHP), which in January announced it is the first FirstNet subscriber in the state, uses a mix of AT&T and Verizon services based on current coverage. KHP transitioned its AT&T devices to the FirstNet service and will evaluate the buildout of the radio access network (RAN) to determine its ability to change over more devices, said KHP Capt. Jim Oehm.
Richmond, Virginia, had a few AT&T devices but primarily used Sprint service before subscribing to FirstNet. "We will have some Sprint devices out, as we are still in the transition," said Jackie Crotts, deputy director of technology for Richmond's Department of Emergency Communications. "The rest of the city is primarily using Verizon for cellphone service."
Richmond has more than 150 devices on the FirstNet service, and the city is transitioning more than 350 devices total. The agency uses Cradlepoint routers for mobile data and a mix of Apple iPhones and Samsung S7 smartphones for public-safety operations. Richmond used the same mobile data devices with its Sprint service, but AT&T offered new smartphones for the agency during the switch.
KHP is using iPhones, laptops with air cards, and a few Cradlepoint routers. Having already been an AT&T customer, the transition to FirstNet was smooth. "It took a couple of days for AT&T to internally switch us over, and by about the third day, our statewide point of contact and AT&T FirstNet representative were here to help us log into the portal and help us to begin navigating the features," Oehm said. "We never had to touch a device or take it out of service for the change."