As one of the Early Builders for FirstNet's nationwide broadband public safety network, Colorado officials expect their experience testing the demonstration network's capabilities will help as applications and devices come online.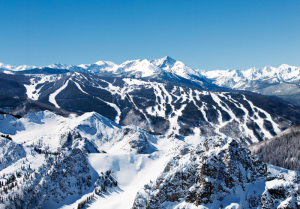 The lessons learned from the applications, devices and operational sides and "can help our state move forward quickly and take advantage of the technology shift and really try to get ahead of the curve," said Brian Shepherd, broadband program manager at the state's Office of Information Technology.
But other lessons won't apply since the First Responder Network Authority, an independent agency within the Commerce Department, tapped AT&T last March to build the network. "Some of those lessons we learned in terms of building a network won't really be applicable anymore because we're not going to build a new network," Shepherd said. "We're just going to use AT&T's network."
As one of five Early Builders nationwide, Colorado launched an LTE network in 2014 and tested it during several events, such as the 2015 International Ski Federation's Alpine World Ski Championship in Vail, when participants used push to talk (PTT), viewed enhanced video surveillance from five cameras on Band Class 14, and set up hunter safety checkpoints with Colorado Parks and Wildlife. For that, participants used wireless, ruggedized handheld devices on the same network to scan radio frequency identification tags and query and enter information into databases in real time.