It can be frustrating having a call drop, or a text that simply won't deliver. For first responders, that's not an option in an emergency situation.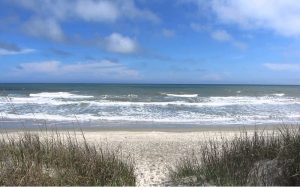 A new communications network called "First Net" was created so public safety officials will never have to deal with that during catastrophic events.
"We get one chance to make it right when it comes to a life or death decision, so when we look at network and look communications packages, we have to be sure that it's going to do the job for us," Captain Matthew Littleton with Easley Fire Department said.
Learning from the deadly 9/11 attacks, a broadband network, First Net was created.
"Whether it's a terrorist attack, hurricane, any kind of natural disaster, everyone's first instinct is to pick up their phone, contact a loved one, try to call for help, all of those calls are flooding a wireless network," Deputy Director for Pickens County Emergency Management Pierce Womack said.
Womack said First Net was created to make sure first responders are not hindered by a bogged down wireless signal when they need it the most.
"When that law enforcement officer, when that firefighters picks up his phone, laptop, tablet, anything like that, he or she is going to get primary service on the AT&T network through First Net," Womack said.