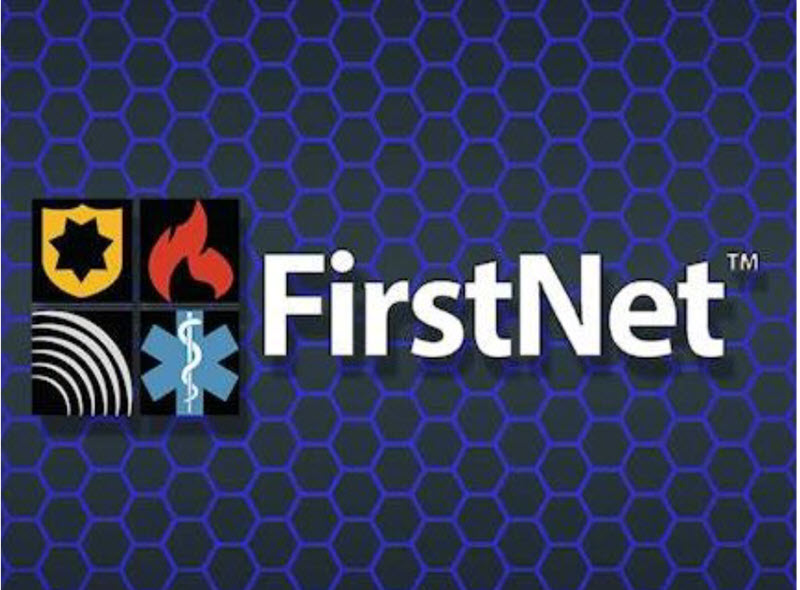 PRESS RELEASE
Remarks by Edward Parkinson, First Responder Network Authority
CESGovernment
Las Vegas, NV, January 10, 2020
— As prepared for delivery —
Good afternoon, it's great to be here at CES Government (CESG) 2020. This is the First Responder Network Authority's (FirstNet Authority) fourth year at CESG. Thank you for having me back. It's great to see CESG continuing to push the envelope on the art of the possible at the intersection of technology and government.
For those of you unfamiliar, FirstNet is the nation's public safety broadband network. The network is built through a first-of-its kind public-private partnership with the FirstNet Authority and AT&T. FirstNet is a dedicated, nationwide communications platform that is modernizing critical communications for our nation's first responders and those agencies that support public safety response.
The goal of this network is to do just what Mayor Gavin Buckley of Annapolis, Maryland, suggests in this video — enable emergency responders to communicate seamlessly so they can do their jobs safely, quickly, and as efficiently as possible. Just like you and I want uninterrupted connectivity for technologies that have become important to our daily lives, so does government and public safety. But their connection is so much more important — lifesaving.
The FirstNet Authority takes our responsibility to oversee this network and drive innovation for responders very seriously because it is for the safety of communities and the safety of our responders.
Last year at CESG, I spoke about the emerging global public safety broadband marketplace and the emerging opportunities — from smart cities to the Internet of Things (IoT). I also spoke about the communications challenges that public safety faces and the power of the FirstNet solution to help address the needs of America's first responders.
Since last year, we have seen FirstNet momentum continue across the country. Cities are integrating FirstNet into their public safety services and smart communities planning, as you saw with Annapolis. Other communities are also experiencing the benefits of a network that provides always-on priority and preemption, reliable high-speed connections, and interoperability — from the NYPD, to Chicago PD or the Miami-Dade Fire Department and the City of San Jose, to right here in the Las Vegas area.
FirstNet is also focused on expanding access to rural first responders — together with AT&T we've launched new FirstNet cell sites in Maryland, Minnesota, West Virginia, Wyoming, and many more states across the country.
I've been involved in FirstNet from the time it was developed into legislation and passed into law — it has been amazing to see the journey of FirstNet going from concept to reality. We aren't stopping — we are only scratching the surface, and there is much more work to be done.
But this is the space we are working in — government is moving a lot faster. The public sector wants innovation, and they are seeing the benefits.
Marketplace
So let's take a look at FirstNet over the last year. As you may know, FirstNet was brought about by the public safety community fighting for their own network because commercial carriers weren't meeting their needs. They pushed for FirstNet — and now THEIR network is moving markets.
We've seen commercial carriers competing like they never have before to gain public safety's business. And we've seen industry rising to the occasion for our first responders with new devices, apps, and solutions for use on FirstNet.
This time last year, we had 425,000 connections on FirstNet, AT&T had deployed 40% of Band 14 — FirstNet's dedicated spectrum for public safety — and approved apps and devices were starting to grow. In one year, we've gone to 1 million connections, 75% of Band 14 rolled out to communities nationwide, and more than 100 apps and 100 devices.
The marketplace is delivering for public safety, and we are seeing public safety respond. There is now competition and choice. Public safety, in turn, is embracing FirstNet.
FirstNet is also delivering new solutions that were never available to public safety before to enhance coverage on demand. This is an important aspect of a public safety network because emergencies can happen anywhere.
It began with our fleet of dedicated Satellite Cell on Light Trucks (SatCOLTs) and Cells on Wheels (COWs). These are available 24/7 on request and at no cost for FirstNet agencies. AT&T is also going above and beyond this to provide 3 Flying COWs. AT&T also recently announced the FirstNet One — a 55-foot Aerostat, or blimp — for use by FirstNet subscribers in the aftermath of major disasters.
FirstNet One can fly up to 1,000 feet, potentially providing over two times the coverage area as compared to other deployable solutions, like SatCOLTs. It is able to stay aloft for about two weeks before needing additional helium top-off.
The aerostat is meant for use in the aftermath of major disasters, like we saw with Hurricane Michael in 2018. One SatCOLT remained in Florida for 5 months after the hurricane. Now, AT&T could provide the aerostat and free up three to five SatCOLTs for use for other emergencies.
It is clear, the FirstNet public-private partnership is driving innovation.
Innovation
We are going to continue to make waves in the marketplace. We have a 25-year contract with AT&T. We are going to continue to push them to innovate for public safety, and 2020 is going to be another big year for public safety —
FirstNet Push to Talk is coming
We will continue working toward location-based services based on mission-critical standards
As well as mission-critical video and data standards
And the FirstNet Authority recently took the first step to begin evolving the FirstNet core to prepare for 5G — we'll ensure our dedicated public safety core is ready when 5G is public safety ready.
All of this is preparing us for a future where IoT and artificial intelligence (AI) will help improve public safety operations. Walking the floor here at CES, it is easy to see promising technology that could help public safety.
That will be a focus of the FirstNet Authority in 2020. We are looking for innovative collaborations — with other government agencies and the private sector — to help move the needle on modernizing critical communications technology.
Recently, we've worked across agencies within the Department of Commerce to develop a $1 million grant program to accelerate the development of response and resiliency technologies. The Accelerate R2 Challenge will help to develop a network of entrepreneurs to drive public safety solutions forward.
We also have a Memorandum of Understanding (MOU) with the University of Mississippi Medical Center to share lessons learned for rural telehealth, and through a National Institute of Standard and Technology (NIST) Public Safety Communications Research (PSCR) division grant, MIT used our lab in Boulder, Colorado, to test real-time video analytics over FirstNet.
These are all efforts that we are using to fulfill the FirstNet Authority Roadmap — a path forward for advancing FirstNet that is built on the feedback of public safety stakeholders with an eye for where the technology market is headed. The FirstNet Authority Roadmap is our vision and strategy to guide our programs, activities, and investments back into the network so that FirstNet continues to evolve based on public safety's feedback.
Collaboration with industry and with our government partners is key to our Roadmap. I hope to be working with many of you in the coming year to accelerate innovation for first responders.
Conclusion
As I close out, I just can't wait to see what the next year brings for transforming public safety communications. Things are moving quickly — there are some who thought that FirstNet would never happen. Now it is here and it's changed the game.
Maybe you have been standing on the side lines waiting to see if this FirstNet thing would work out. Things are in motion. First responders are seeing the benefits of FirstNet in their daily operations.
Our goal at the FirstNet Authority is to oversee this network, to ensure it delivers, and to drive innovation. We want to make a connection between agencies and industries so that responders can truly get the lifesaving technologies they need. That's why I'm here today.
For those of you from industry, I encourage you to learn more about the opportunities to deliver for public safety. For those of you in government serving the cause of public safety, the FirstNet Authority is honored to support you. We have many public safety programs — we'd love to have you involved.
Thank you again to CESG for having me. Looking forward to a great year ahead.
News Media Contact
April Ward
(202) 853-5219 or
(571) 665-6187
april.ward@firstnet.gov