FirstNet President TJ Kennedy will be leaving FirstNet at the end of the year to pursue private-sector opportunities associated with public-safety communications, Kennedy and FirstNet confirmed today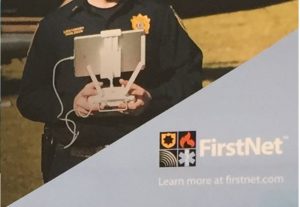 Kennedy said it is the "right time" for him to make the move, noting that he and other members of the FirstNet team have seen the completion of the organization's roadmap—a plan adopted in 2014 that detailed more than 40 tasks that needed to be executed to establish a sustainable, nationwide public-safety broadband network (NPSBN).
"I came in to help make this happen for public safety," Kennedy said during an interview with IWCE's Urgent Communications. "If you think about it, we really wanted to do three things. One, we created a strategy and business model. And then we executed on the strategy and business model, which resulted in the successful award of the contract—and now, the standup and operationalization of that contract.
"Number two, we built a FirstNet team—we got talent from both the private sector in technology and talent from public safety and state and local government, and we brought them all together to create a FirstNet team that's going to ensure this important task of ensuring that public safety gets the network that they deserve. Third is my confidence in the AT&T team, what they've signed up to do, and what they are showing me already that they can accomplish.