Samsung's Galaxy S9 and S9+ smartphones—unveiled at Mobile World Congress in Barcelona—are approved FirstNet devices that operate on the 700 MHz Band 14 spectrum licensed to FirstNet, according to officials for FirstNet and its nationwide contractor, AT&T.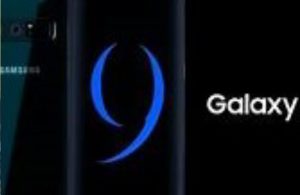 "By the end of March, first-responder subscribers can use the Galaxy S9/S9+ to tap into the full power of FirstNet," according to an AT&T press release directed to the public-safety community. "This includes access to critical capabilities, like First Priority, which includes both priority and preemption, so you can experience a reliable, highly secure and always-on connection to the information you need."
Samsung's Galaxy S9 has a 5.8-inch screen, while the S9+ has a 6.2-inch screen and additional camera features. Both devices are IP68 rated for water and dust resistance and will be commercially available on March 16, beginning at a single-device cost of $719.99 for the S9 and $839.99 for the S9+, although those prices can be lowered with volume discounts and/or trade-ins of existing devices.
AT&T has stated that its dedicated public-safety LTE core—enabling the full suite of first-responder-specific capabilities—will be operational by the end of March.
In addition to IP68 rating for water and dust resistance, key public-safety features of the Galaxy S9/S9+ Samsung Knox for added security, as well as iris-scanning and facial-recognition functionality to help enable secure, quick authentication to access the device and applications. The Galaxy S9/S9+ also includes a longer-lasting battery, louder speaker volume and Samsung's Dual Aperture camera that allows the user to capture clear images, even when it is dark or very bright.
For public safety, the Samsung announcement is a significant step in addressing one of the most-discussed fears that the first-responder community had expressed about public-safety broadband for more than a decade: Handset manufacturers might not want to include U.S. public-safety spectrum in devices, because the public-safety market is relatively small when compared to the global commercial-wireless market.