New Hampshire Gov. Chris Sununu announces that his state will pursue the FirstNet "opt-out" alternative with Rivada Networks building and maintaining the LTE radio access network instead of AT&T, resulting in New Hampshire becoming the first state to make an "opt-out" announcement.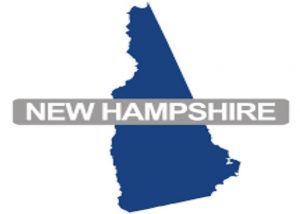 Sununu's announcement followed a unanimous "opt-out" recommendation from New Hampshire's Statewide Interoperability Executive Committee in October and the delivery of a risk-assessment report from the state' FirstNet Opt-Out Review Committee earlier this week.
"After reviewing the report from the FirstNet Opt-Out Review Committee, it is clear that, while an opt-out decision comes with regulatory and financial risks, those risks can be mitigated through the safeguards and contractual provisions that the committee has recommended," Sununu said in a prepared statement. "I am incredibly grateful to the members of the Opt-Out Review Committee for their assistance in our due-diligence evaluation.
"Rivada has proposed a plan that has the potential to provide immense value to our state, including unparalleled public-safety infrastructure investments that will lead to unmatched and near-universal coverage for the new public safety network. If we successfully navigate the opt-out path, New Hampshire will retain a level of control that it would not have enjoyed in an opt-in scenario. I am pleased that we have the opportunity to pursue a plan that will provide the maximum benefit to our public safety community and all of our citizens. New Hampshire deserves nothing less."
New Hampshire Attorney General Gordon MacDonald said his office is prepared to ensure that the state's "opt-out" initiative is a successful one.
"As chief law-enforcement officer, today's announcement marks an important development for our state and for its first responders," MacDonald said in a prepared statement. "As we begin the next phase of the process, the Department of Justice is ready to engage immediately with Rivada and FirstNet to ensure that appropriate protections are in place to fully protect New Hampshire's interests."
READ FULL ARTICLE