Reliable, Broadband Communications are Essential for Emergency Management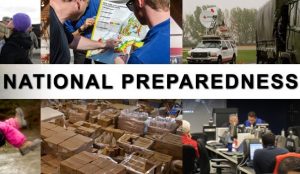 FirstNet, in partnership with its network provider, ATT, will give first responders a powerful band of spectrum to boost capacity along with added coverage. It also will provide 72 public-safety-only deployables that can be pre-positioned for disaster preparedness and quickly deployed for network recovery.
During emergencies, text messages, phone calls, social media, and other wireless communications overwhelm commercial networks — leaving little room for emergency communications. These life-saving transmissions need to go through without interruption. FirstNet will give public safetys voice, text, and data transmissions the reliable, secure communications platform they need to respond.
READ FULL ARTICLE