Though reports of nods from early takers have been trickling in, it appears that AT&T/FirstNet will spend a good part of the summer courting state governors to "opt-in" and move as quickly as possible to get rolling with network builds in their states.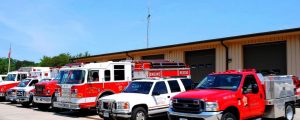 The FirstNet network will cover all 50 states, five U.S. territories and the District of Columbia, including rural communities and tribal lands. AT&T and FirstNet's ultimate goal is to persuade all states, territories, and the District of Columbia that they should allow the company to build radio access network (RANs) for the nationwide safety network rather than using other parties – aka "opting in" to its program.
But the wooing has finite parameters – states have 90 days to decide on whether or not to opt-out. If a state decides to opt-out, it then has another 180 days to present their alternative plans to FirstNet. The clock is ticking.
From there, FirstNet's RFP schedule identifies specific IOC and FOC milestones (Initial and Final Operational Capabilities) that AT&T will have to meet. These deadlines are targeted to align with the availability and implementation of 3GPP releases, which means dates may be subject to changes.
READ FULL ARTICLE