By ATFN Staff writer
The FirstNet Authority today announced the selection of Ed Parkinson as their new acting CEO. Parkinson is one of the first employees to join FirstNet in 2012. Prior to that he was a member of the Professional Staff for the Homeland Security Committee which was chaired at the time by Representative Peter King of New York.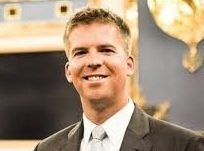 While Working for the House Homeland Security Committee he was responsible for first responder communications, cybersecurity, emergency preparedness and boarder security. He was also one of the principals who drafted the first bill to allocate the D Block Spectrum to public safety. The bill was never introduces because of procedural issues, however, it was a key element in bringing attention to the need for a broadband network for public safety.
According to Richard Mirgon, who was President of APCO International at the time and currently works as a Public Safety Consultant, "Ed was one of the few people on Capitol Hill in the early stages who had a clear and firm grasp of the issues and difficulties with the public safety communications. Ed was instrumental in helping educate people on Capitol Hill. Ed is the the right guy for the job of FirstNet acting CEO with his experience, vision and full understanding of public safety needs."
The FirstNet Association released a statement where Al Gillespie, President of the FirstNet Association and Past President of the International Association of Fire Chiefs said, "Sometimes all is right in the world. That is exactly what it felt like learning Ed Parkinson was appointed the acting CEO of the FirstNet Authority. I can't imagine a better choice to carry the Authority into the next phase of providing public safety with the network we've all worked so hard to bring to reality."