AT&T not only is committed to meeting the public-safety-grade requirements stipulated by FirstNet, but it also is committing to an "ongoing dialog" with organizations like NPSTC and with states, which already have shown significant interesting the public-safety-grade nature of the FirstNet system.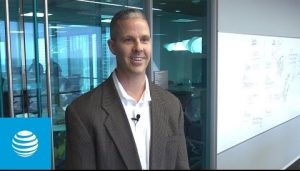 Chris Sambar, AT&T's official leading the FirstNet effort, yesterday apologized for his comments about the public-safety-grade (PSG) definition, said AT&T is committed to Band 14 deployment and outlined potential security concerns that core-to-core interoperability with Verizon or other carriers could cause for public safety.
Sambar made the comments during a meeting of the National Public Safety Telecommunications Council (NPSTC), which in 2014 released a 123-page document outlining its PSG definition, which could become an ANSI standard in 2018. However, NPSTC recently expressed disappointment in AT&T for statements made by Sambar—most notably, in testimony during a U.S. Senate hearing—that AT&T "is not aware of a single agreed-upon definition for public-safety grade."
Yesterday, Sambar said that NPSTC did a "great job" in forming its public-safety-grade definition.
"In addition to commending you on your work, I'm going to apologize on comments that I made that may have been misleading or may have made anyone … think that AT&T was not 100% committed to public safety and to fulfilling public-safety grade as FirstNet has delivered it to us," Sambar said during NPSTC meeting. "