Enabling interoperability between the FirstNet public-safety LTE core being built by AT&T and the LTE cores of Verizon or other carriers is feasible technically, but doing so would be a departure from the FirstNet request for proposals (RFP) and could introduce security issues for public safety.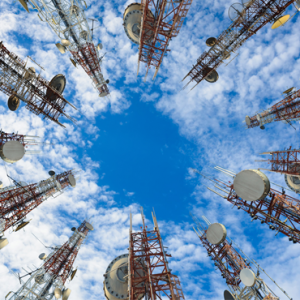 They [FirstNet officials] built the RFP that specified a single nationwide core—you couldn't have multiple cores," Chris Sambar, senior vice president of AT&T – FirstNet, said yesterday during an interview with IWCE's Urgent Communications. "From a technical standpoint on AT&T's side, you can get any network to talk to any other network. The question is: What seams do you create, and what security risks do you introduce?
"That's our concern with interoperating with other cores, because there's been no suggestion that we will introduce any other cores. There will be a single, nationwide interoperable core. That's the safest, most secure way to do this, and so that's the way we want to do it. So, I'd be real hesitant to mix and match different traffic across different core networks."
Whether an opt-out state should be allowed to partner with a vendor that used a separate LTE core for public-safety traffic was a hot topic in the FCC's recent interoperability proceeding regarding the agency's review of opt-out applications. Ultimately, the FCC deferred the issue to the National Telecommunications and Information Administration (NTIA), which is the federal-government organization that oversees FirstNet.
"Essentially, [the core decision is] with FirstNet, and FirstNet's made it clear that there will be one nationwide, interoperable core, period," Sambar said. "That's the assumption that we're operating under. Any other details on that is a FirstNet question."
Earlier in the week at APCO 2017, FirstNet CTO Jeff Bratcher said that "there's no core interconnect between the big carriers right now" and emphasized the importance of the dedicated FirstNet LTE core to public-safety subscribers.