AT&T Invests More than $85 Million to Improve Wireless Capacity and Coverage for a Better Customer Experience; FirstNet Provides Unparalleled Emergency Support for Public Safety to Help Keep Fans Safe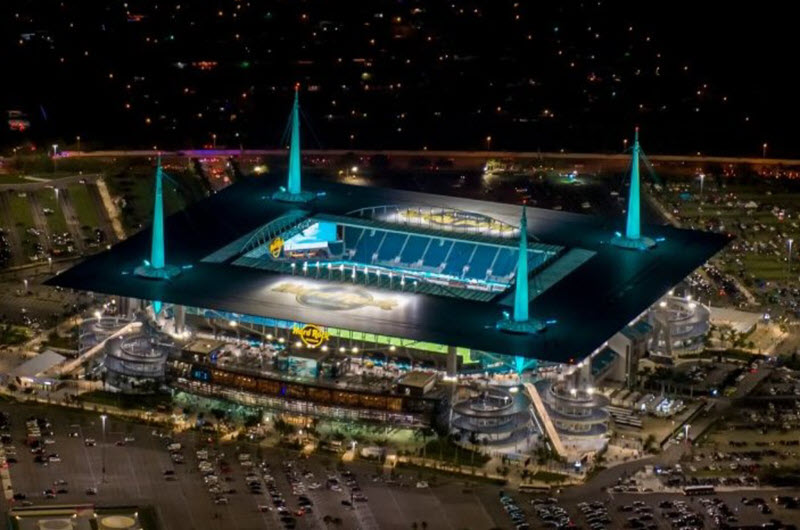 PRESS RELEASE
AT&T customers and FirstNet subscribers are getting a big boost in cellular coverage and capacity throughout the Miami area in advance of pro football's Biggest Game.
The company has been working for more than a year – and have invested more than $85 million – to boost their network through a series of both permanent and temporary upgrades in the city. All this is designed to help residents, first responders and fans stay connected wherever they are.
"When fans head to Miami to cheer on their team, we want to keep them connected to share and engage with their favorite experiences," said Chris Sambar, EVP, Technology Operations. "The investment we've made in our network will help them connect faster and easier than before."

But our network improvements aren't just for the Big Game. "Miami residents will continue to see the benefits of our enhanced network even after the game ends," said Sambar. "Many of our network enhancements deployed for the Big Game are permanent and will continue to benefit customers and first responders in the city long after the champion is crowned."
And to keep fans safe at one of the year's biggest sporting events, the FirstNet team at AT&T and the First Responder Network Authority (FirstNet Authority) are working hand-in-hand with dozens of public safety agencies to prepare. This advance work helps ensure first responders have the coverage, capacity and capabilities – network priority and preemption included – that they need to stay connected throughout the festivities.
Better coverage inside the stadium
AT&T has upgraded their portion of the in-stadium Distributed Antenna System (DAS) and other network enhancements – like adding 5G+ and Band 14 spectrum – to provide over 300% more LTE capacity than what was available at the start of the football season. That means AT&T is now utilizing the most LTE capacity currently available on any AT&T DAS in the state of Florida.
The DAS, a system of strategically-placed antennas that distribute and actively manage wireless network coverage throughout the stadium, help evenly distribute coverage, creating a better fan experience. This capacity boost helps manage heavy wireless traffic and gives fans and first responders strong wireless coverage throughout game day – from early tailgating to the final trophy presentation.
Better coverage outside the stadium
AT&T didn't stop with in-stadium enhancements. Fans and first responders will be able to enjoy improved coverage in hotels, arenas, airports and convention centers, among other venues through a series of network enhancements:
AT&T now offers extra speed and capacity over 5G+ in parts of 35 cities, including Miami and Miami Gardens.
AT&T has upgraded or installed a new DAS at 29 additional locations throughout the Miami area.
AT&T now deploys 6 Cell on Wheels (COWs) to handle expected increased wireless network demands. They will improve reliability and data speeds during the week leading up to and during the Big Game.
AT&T is also enhancing its network coverage for the 10th annual AT&T TV Super Saturday Night. The deployments will include a Super COW capable of 5G+ at Meridian Island Gardens to enhance coverage for all the fans headed to see Lady Gaga perform the night before the Big Game.
These investments will allow Florida residents, businesses, visitors and attendees at the festivities to celebrate the Big Game over the AT&T network at home, at work or on the go.
Keeping public safety connected
In addition to these network enhancements, AT&T has been making public safety-specific preparations to ensure the FirstNet communications platform is ready for the Big Game:
The company deployed high-quality Band 14 spectrum across the area to provide optimal coverage and capacity for first responders and is looking at Band 14 as public safety's VIP lane. In an emergency, it can be cleared and locked just for FirstNet subscribers, further elevating public safety's connected experience and emergency response.
Furthermore AT&T has installed metro cells at numerous local and federal public safety agency centers. These enhancements provide agencies with a direct network connection to the critical information they need.
At last, AT&T placed three FirstNet Satellite Cell on Light Trucks (SatCOLTs) outside of the stadium for extra redundancy and to provide additional coverage to first responders, if needed.