Achieving a FirstNet Listed designation means Fulcrum is a vetted and trusted solution for public safety, meeting FirstNet app requirements. Additionally, FirstNet subscribers will benefit from FirstNet's added reliability while using Fulcrum.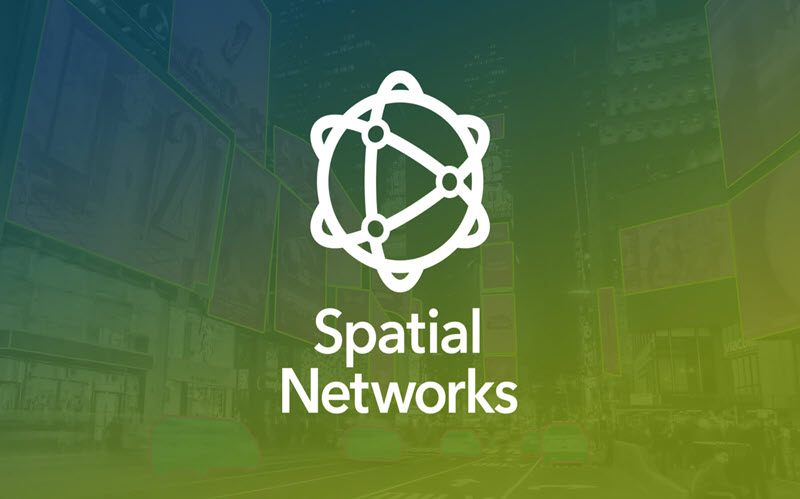 PRESS RELEASE
ST. PETERSBURG, FLA. (PRWEB) SEPTEMBER 12, 2019
Following a rigorous review process, Spatial Network's Fulcrum app is now FirstNet Listed and available via the FirstNet App Catalog.
FirstNet – America's public safety communications platform – features the first-ever App Catalog geared to first responders. This gives FirstNet subscribers a dedicated location to find meaningful new solutions that have been specifically reviewed for use with FirstNet services. Before any mobile solution can be added to the FirstNet App Catalog, it must pass stringent tests for security, relevancy, data privacy and more.
Achieving a FirstNet Listed designation means Fulcrum is a vetted and trusted solution for public safety, meeting FirstNet app requirements. Additionally, FirstNet subscribers will benefit from FirstNet's added reliability while using Fulcrum.
"It's our great honor and privilege to achieve a FirstNet Listed designation and provide our Fulcrum platform to first responders on the front lines of helping communities during crises," said Anthony Quartararo, founder and CEO of Spatial Networks. "It's a core principle of our company to give back to our communities and to help others in their time of need. We realized there was a need for a mobile data collection tool that enables first responders to meet evolving ground challenges as events unfold as well as immediate and longer-term recovery efforts. We also recognize the need to have this data be shared with other agencies that are critical to the resolution for cross-functional analysis and interoperability, while still safeguarding personal and confidential information. We are excited to support the growing FirstNet community, and it brings tremendous satisfaction to the entire team to be able to do so."
Fulcrum provides field data collection solutions for a variety of state and federal government, telecommunications, utilities and many other companies world-wide. We understand data is key in every business operation, but life-saving when it comes to those who respond to us in the most critical hours of our lives. That's why Fulcrum is a trusted collection tool in dozens of industries around the world. The ability to eradicate paper, communicate in real-time, change forms, and speak to multiple field-users speeds up communication and increases ground coordination amongst our first responders and those who need that critical information to quickly save lives.
As a committed partner to first and second responders, we were there for hurricanes Harvey, Maria and Irma. We were there for the fires in Santa Barbara, Calif., and the earthquakes in Searles Valley. If a disaster strikes, we will be there to support first responders and volunteers with better ground coordination and communication.
Using Fulcrum, first responders and volunteer organizations can remotely capture and share critical information and communicate between team members in real-time or near real-time.
"Only highly secure, high quality, public safety relevant applications are added to the FirstNet
App Catalog. And we're pleased that Fulcrum is now Listed and available to FirstNet subscribers," said Bob Sloan, chief operating officer, FirstNet Program at AT&T. "We're focused on enabling public safety's access to new and innovative tools that will help them enhance their situational awareness and obtain a clear and actionable operating picture."
"Through our work with first responders, we heard their need for innovative applications to assist with their life-saving mission. FirstNet is helping to address these needs, and we are pleased to welcome Fulcrum to the FirstNet App Catalog," said Mark Golaszewski, Executive Director of Technology and Innovation, First Responder Network Authority.
Fulcrum is a cloud-based field business intelligence platform that enables organizations to work faster, improve communication, and gain valuable insights into field operations. Used as a standalone location-based data collection platform or integrated with existing services such as GIS and asset management systems, the platform provides ground truth that puts data into actionable, meaningful context. More than 130,000 users across 56,000 organizations in 180 countries have conducted over 160 million field surveys with Fulcrum.
Visit fulcrumapp.com for more information about the Fulcrum platform. To learn more about FirstNet, go to FirstNet.com
Public safety, first responders and FirstNet subscribers can learn more about the Fulcrum app in a FirstNet App webinar on September 26. Click here to register.
FirstNet and the FirstNet logo are registered trademarks of the First Responder Network Authority. All other marks are the property of their respective owners.
###
About Spatial Networks: Founded in 2000, Spatial Networks enables organizations to identify opportunities, reduce uncertainty, and mitigate risk by leveraging geography and geographical information systems. Their offerings include Fulcrum, a SaaS platform for mobile data collection, and Foresight, a data-as-a-service product that utilizes a global network of on-demand data collection professionals, known as Skribes. Learn more at spatialnetworks.com and follow us on Twitter @spatialnetworks.