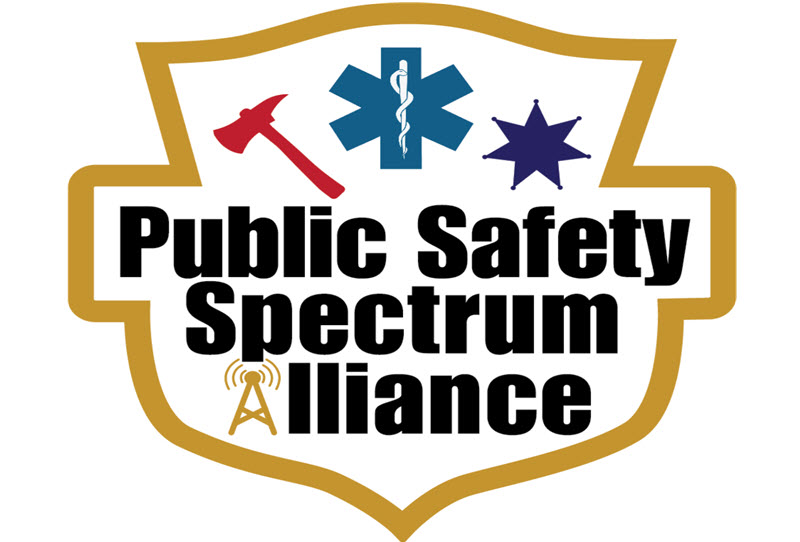 FOR IMMEDIATE RELEASE: June 1, 2021
LAS VEGAS—The Public Safety Spectrum Alliance (PSSA) would like to thank the Federal Communications Commission for its recent decision to stay its September 30, 2020 order removing 50 MHz of the 4.9 GHz band from exclusive public safety use. In particular, the PSSA commends Acting Chairwomen Jessica Rosenworcel for her leadership and support in helping preserve the 4.9 GHz spectrum for the public safety community. This spectrum is vital to public safety not only to help ensure nationwide interoperability, but to facilitate the introduction of new 5G capabilities into the public safety communications ecosystem.
Kevin McGinnis, a PSSA Board Member and former Paramedic Service Chief said, "We are at a time when the nation's EMS community is looking to more and faster high-capacity communications such as 5G to support its rapidly emerging role as the community's mobile health provider to outflank pandemic, health care access, hospital readmission, and EMS-911 and emergency department overuse issues. We are grateful to the FCC in preserving our 4.9 GHz resource because its loss to commercialization or to fragmented, decentralized coordination would handicap our emergency medical intervention, mobile health, and telehealth missions." In an additional statement from retired Sheriff Rich Stanek who also serves on the PSSA Board "Our Nation's Chiefs and Sheriff's applaud the FCC's recent decision to stay the order removing 50 MHz of the 4.9 spectrum band from public safety. Public safety communications and coordination of effort, is essential to providing critical public safety communications needs to protect our communities."
The PSSA would also like to recognize both Commissioners Geoffrey Starkes and Nathan Simington for their support of the stay and for their willingness to listen to and engage with public safety leaders as we explained our concerns about the possible loss of this key band of spectrum and how it would negatively impact public safety responses nationwide.
We would also like to acknowledge Commissioner Brendan Carr for his willingness to engage with public safety on this important matter. Despite his vote opposing the stay order we look forward to further dialogue to determine a path which addresses his concerns.
The PSSA looks forward to working with Acting Chairwoman Rosenworcel and her fellow commissioners as this proceeding moves through its next steps.
About PSSA
The Public Safety Spectrum Alliance (PSSA) is an alliance amongst the nation's leading public safety leaders and associations. The PSSA is an initiative of the Public Safety Broadband Technology Association. The purpose of the PSSA is to ensure that first responders nationwide are able to use the most technologically advanced communications capability that meets the difficult, life threatening challenges they face as they protect America. Our goal is to raise awareness in the FCC, Congress and the White House about what our broadband public safety communications needs are, including use of 4.9 GHz and the continued enhancement of FirstNet—the only nationwide, interoperable wireless communications network built for the first responders who protect America.
The PSSA is open to anyone who supports the goals of this Alliance, including individuals and the private sector. To learn more, additional information and resources can be found at http://www.thepssa.org.
About PSBTA
The Public Safety Broadband Technology Association (PSBTA) is an organization focused exclusively on ensuring the success of the entire FirstNet ecosystem that includes the legal entity created by Congress, the network infrastructure, hardware and software, and the single most important component—the end users. 
Media Contact:
Martha Ellis
702-620-4900