FirstNet provided the city of Whiteville, N.C., with critical voice and data communications throughout Hurricane Florence and subsequent flooding in the area, passing a "big test" regarding the resiliency and flexibility associated with the nationwide public-safety broadband network (NPSBN), according to a Whiteville official.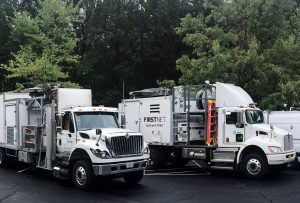 Source: Urgent Communications
DATE: September:26, 2018
Hal Lowder, director of the emergency operations center in Whiteville, N.C., said that FirstNet played a vital role in the city's recovery efforts, particularly after the failure of its LMR system—a county-owned 400 MHz trunked system that uses a proprietary technology. Whiteville public-safety, city officials and some mutual-aid personnel were able to maintain communications by using AT&T's enhanced-push-to-talk service (EPTT) over the FirstNet system without interruption.
"There were times there when EPTT was our primary means of communications," Lowder said during an interview with IWCE's Urgent Communications.
Whiteville began using FirstNet in June, after Lowder and another city official researched the NPSBN offering upon first learning about the then-proposed system at a conference a couple of years ago. Whiteville police officers were disappointed with the data service from the city's previous cellular provider—"they just could not keep up with the data on our mobile data terminals"—and Lowder said he viewed FirstNet as a viable alternative when it became available.