By Christopher Vondracek
The FirstNet Association held its Second Regional Forum in Denver, Colorado, earlier this month, drawing public safety professionals to understand issues ranging from body cameras to deployables from a range of industry leaders.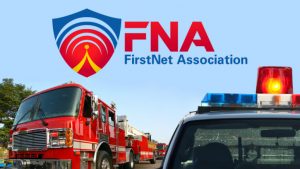 "Our meeting here in Denver was a success," said Ray Flynn, Vice President of FirstNet Association. "This was evidenced by attendance of the local first responders and their enthusiastic interaction with the FirstNet presenters and vendors. Our association will continue meeting the needs of the public safety community as it increases its usage of the National Public Safety Broadband Network (FirstNet)."
During a "town hall" discussion between presenters and audience members, conversation centered on the needs of technology and equipment in the future. Specifically, according to a report prepared by Martha Ellis, Deputy Executive Director of the FirstNet Association, a request was made for FirstNet to set "the standard on integration of individual applications approved for FirstNet." For example, while one agency may prefer Kodiak over ESChat for various ePPT applications, the users on different platforms should be able to talk to each other.
Conversation also swirled around Next Generation 911. A high priority for participants was the additional capacity and agility in storing and sharing incident media.
 Audience members during the "town hall" discussion spoke on a variety of technology needs, including: hands-free use, GPS "X, Y, and Z" coordinates, interpretation of different languages, reports drafted through dictation, an automatic welfare check through officer-in-duress metrics, and Watson AI that could identify weapons and other potential hazards with a body camera.
The development of "grassroots applications" also drew focus during the two-day meetings. While the current process is unavoidably rigorous, consultation was requested to help individuals navigate the process with more efficiency. It was proposed, according to Ellis' report, that FirstNet Association could assist in this area by posting tutorials or helping explain common roadblocks.
Finally, members discussed how the FirstNet Association could facilitate smooth implementation of FirstNet by offering feedback on FirstNet Authority, the federal government's oversight arm. FirstNet is the nation's first public safety wireless communication network currently being built and operated by AT&T.
"Sales within areas that do not have adequate coverage at the time will only create ill will and potentially leave someone at risk," wrote Ellis, in her report.
Members also wanted an improved mechanism for spotting and reporting where coverage of the network is spotty, with many disappointed by the Mark This Spot application.
Overall, following on the heels of a summer meeting in Minneapolis, participants—among the nearly 40 who attended, including leadership—felt the FirstNet Association's Regional Forum in Denver was a success.
"The events hosted by the FirstNet Association have been outstanding examples of the mission for which the Association was created," said Al Gillespie, President of FirstNet Association. "Users, potential users, developers of software and devices, representatives of the network builder and the government monitors all together to discuss how to best make this our public safety's, communication system for the future."
Christopher Vondracek is a freelance journalist living in Washington D.C., most recently with Courthouse News.