FirstNet announces that it has delivered initial state plans outlining public-safety LTE deployment plans to governors in the U.S. territories of Guam, American Samoa and the Northern Mariana Islands, although no timetable has been established yet for those governors to make their "opt-in/opt-out" decisions.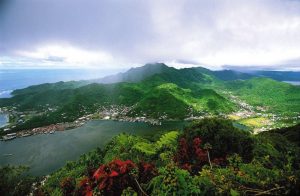 FirstNet made the announcement on Tuesday, providing the three South Pacific territories with the kind of initial plans that were released to all 50 states and three U.S. territories on June 19.
"FirstNet is pleased to announce the delivery of individual buildout plans to the three Pacific territories—Guam, the Northern Mariana Islands, and American Samoa—following extensive consultation with those territories," according to a FirstNet statement. "Building on our work with those territories, FirstNet looks forward to holding onsite engagements to get their feedback on the plans before starting the official 90-day clock for their governors to make an 'opt-in/opt-out' decision on their plans."
When FirstNet released initial plans to the other 53 states and territories, officials outlined a 45-day period for states to provide feedback and ask questions, as well as plans for another 45-day period for FirstNet to develop responses and integrate them into the official state plans. However, no timetable for feedback and responses has been established for the three Pacific territories, according to FirstNet.
READ FULL ARTICLE