Three U.S. Department of Commerce agencies have launched a first-of-its-kind interagency challenge focused on accelerating innovations for disaster response and resilience technology.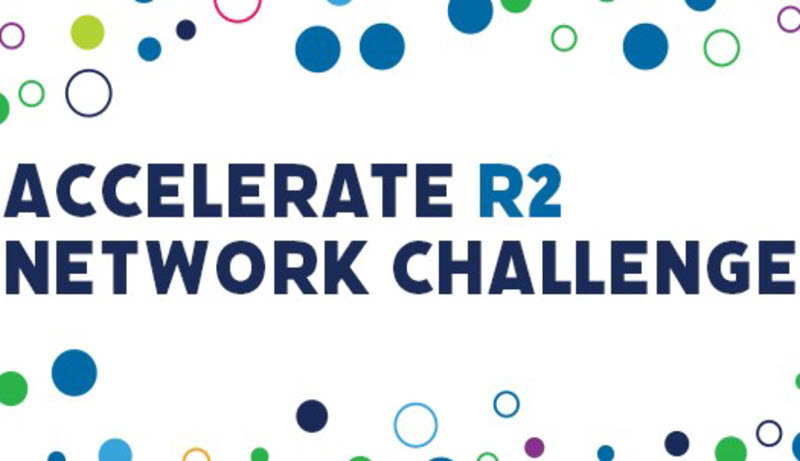 PRESS RELEASE
The Economic Development Administration (EDA), in collaboration with the National Institute of Standards and Technology (NIST) and the First Responder Network Authority (FirstNet Authority), today announced the Accelerate R2 Network Challenge. The program is a $1 million grant challenge to address the nation's most pressing disaster response and resiliency (R2) challenges with innovative technologies.
"Never is the link between public safety response and economic impact more prevalent than during a disaster," said U.S. Assistant Secretary of Commerce for Economic Development Dr. John Fleming. "The R2 Challenge will create new economic opportunities including jobs and private sector investment as well as increase resilience to future disasters."
The Accelerate R2 Network Challenge is designed to connect stakeholders in the disaster response and resiliency industries from across the country to accelerate the pace of technological innovation in the markets for:
Response innovation – innovation in the communications, technology, and equipment first responders use when responding to disasters and events
Resiliency innovation – finding new ways to build, protect, and connect networks and infrastructure to help communities recover and build readiness and resilience in the face of future disasters
"NIST conducts extensive research focusing on both disaster response and resiliency, so we are very excited about the potential for the R2 Network to support America's strong innovation base and decrease the time for these technologies to transition from lab to market," said Under Secretary of Commerce for Standards and Technology and NIST Director Walter G. Copan.
The Accelerate R2 Network Challenge is seeking proposals from organizations to form networks on a national scale that will support innovation, entrepreneurship, research, and investment in transformative technologies in the response and resiliency markets.
"FirstNet is public safety's dedicated, nationwide communications platform. It keeps responders and officials connected to the critical information they need during disasters, recovery efforts, and beyond," said Edward Parkinson, Acting CEO of the FirstNet Authority. "Collaborating with EDA and NIST on the Accelerate R2 Network Challenge will connect and encourage organizations working to further drive innovations for the public safety technology marketplace to help communities and the emergency responders that serve them."
EDA is making up to $750,000 available in funding, and NIST is contributing up to $250,000 through its Public Safety Communications Research (PSCR) program to connect stakeholders engaged in advancing technologies used by first responders. FirstNet Authority will provide program support and technical assistance as needed. Prospective applicants are encouraged to refer to the Notice of Funding Opportunity (NOFO) on grants.gov, including eligibility, matching-fund requirements, application and submission deadlines, and other information.
EDA's Office of Innovation and Entrepreneurship (OIE) is leading the administration of this new effort to spur innovation capacity-building activities in regions across the nation. Please stay tuned to OIE's Accelerate R2 webpage for specific details on the forthcoming informational webinar and other applicant resources for this grant competition.
About the Economic Development Administration
The mission of the U.S. Economic Development Administration (EDA) is to lead the federal economic development agenda by promoting competitiveness and preparing the nation's regions for growth and success in the worldwide economy. An agency within the U.S. Department of Commerce, EDA makes investments in economically distressed communities in order to create jobs for U.S. workers, promote American innovation, and accelerate long-term sustainable economic growth.
About NIST
NIST promotes U.S. innovation and industrial competitiveness by advancing measurement science, standards and technology in ways that enhance economic security and improve our quality of life. NIST is a nonregulatory agency of the U.S. Department of Commerce. The Public Safety Communications Research (PSCR) division within NIST's Communications Technology Laboratory is the primary federal laboratory conducting research, development, testing, and evaluation for public safety communications technologies. It addresses the research and development necessary for critical features identified by public safety entities beyond the current generation of broadband technology.
About the First Responder Network Authority
The First Responder Network Authority is an independent authority within the U.S. Department of Commerce. Chartered in 2012, its mission is to ensure the building, deployment, and operation of the nationwide broadband network that equips first responders to save lives and protect U.S. communities. Learn more at FirstNet.gov/mediakit and follow the FirstNet Authority (@FirstNetGov) on Facebook and Twitter for updates.
News Media Contact
April Ward
(202) 853-5219 or
(571) 665-6187
april.ward@firstnet.gov