One of the largest Native American tribes in America has become the first tribal community in the U.S. to implement FirstNet this week.
By ATFN Staff Writer,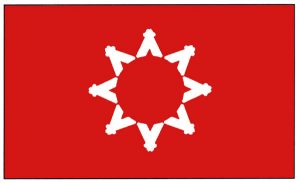 The Oglala Sioux Tribe in southwestern South Dakota, whose tribal police department covers  the Pine Ridge Indian Reservation with approximately 30,000 residents on a landmass similar to the size of Connecticut, announced it would join the only nationwide public safety broadband network dedicated to first responders, enabling greater ability to focus on daily patrols in law enforcement prevention activities.
"We're very proud to lead U.S. tribal lands as a FirstNet early adopter," said Robert Ecoffey, Oglala Sioux Chief of Police. "We have firsthand experience regarding the huge void that a lack of communication can mean during critical incidents. In 1999 a tornado hit the Oglala community. Many homes were destroyed, families were displaced, and there was a total lack of communications among emergency personnel due to the severe damage. Moving to FirstNet enhances our ability to respond to the serious needs across the reservation for the protection of life and property on behalf of tribal members in the public."
In a news release, the tribe said his decision to move to FirstNet was based on access, innovation, and increased coverage.
Pine Ridge is located on 3,400 square miles of sparsely populated ranch land, Badlands, and arid hill country. Its terrain has resulted in limited wireless broadband communication in certain parts of the reservation. The tribe hopes the expanded coverage and capacity will give police officers and dispatch the ability to maintain contact to support emergencies.
In April, a private plane carrying three passengers out of Aberdeen, South Dakota, on the eastern side of the state, went down in cold weather on Pine Ridge. As reported in the Watertown Public Opinion, emergency responders needed 45 minutes to find the stranded passengers and pilot in the remote location due to limited cell service. Fortunately, all three passengers and the pilot were safe.
"It happened pretty quick," said passenger Dean Markse. "And Pine Ridge did a great job. They were on the spot."
Such experienced professionalism by tribal first responders now only stands to increase with FirstNet.
"For over two years, our tribal engagement team has worked alongside state officials to build relationships within tribal nations are helping sure FirstNet is deployed inclusive of the needs of tribal communities," said FirstNet Authority CEO Mike Poth. "We are pleased to see Oglala Sioux Police Department move quickly to become early adopters and look forward to supporting their use of FirstNet, making sure delivers what they need to protect their communities."
Cheryl Riley, President of AT&T South Dakota, said "FirstNet will help first responders  perform at the highest levels. We are honored to play a part in that transformation."