Governors will have the most crucial financial information when they receive final state plans from FirstNet next month, but the National Telecommunications and Information Administration (NTIA) review process may not be finalized until later, according to NTIA officials.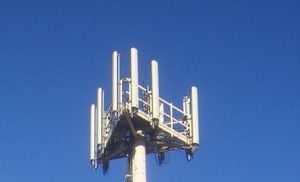 FirstNet and its contractor—AT&T—released initial state plans on June 19, but those plans did not include some key data points, such as how much NTIA construction-grant money a state could receive, as well as how much each state or territory would pay to access FirstNet's LTE core and the 20 MHz of 700 MHz Band 14 spectrum that is licensed to FirstNet.
These pieces of information are expected to be available to governors when the final state plans are delivered in mid-September. At that point, governors will have 90 days to decide to accept the deployment plan proposed by FirstNet and AT&T—known as an "opt-in" decision—or to pursue the "opt-out" alternative, which calls for the state to build and maintain the radio access network (RAN).
However, it is likely that an explanation of NTIA's detailed review process will not be released with the final state plans, in part because the nomination of David Redl to serve as NTIA's assistant secretary has not yet been approved, according to Marsha MacBride, NTIA's associate administrator for NTIA's Office of Public Safety Communications.
READ FULL ARTICLE