"California has high hopes and expectations for the FirstNet initiative," the letter states. "Our partnership and collaboration will undoubtedly deliver the best solution to our public-safety users. Over time, this system will likely be a primary means of communication and its resiliency and redundancy will be critical for the safety of California's citizens."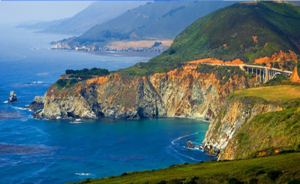 Despite expressing some concerns, California Gov. Jerry Brown today announced that he accepted the nationwide public-safety broadband network (NPSBN) deployment plan offered by FirstNet and AT&T, meaning all 50 states and three territories facing today's deadline made an "opt-in" decision for FirstNet.
"While California remains concerned that the proposed plan does not meet all our state's needs, California is opting into the plan with the expectation that our concerns will be addressed throughout our partnership," Brown stated in his letter notifying FirstNet of the "opt-in" decision.
"California looks forward to working with FirstNet to address the gaps in the proposed plan throughout the 25-year deployment and implementation period."
Under the law that established FirstNet in 2012, governors in all 56 states and territories have the choice of making an "opt-in" decision—accepting the FirstNet deployment plan and allowing AT&T to build the LTE radio access network (RAN) within the state's borders at no cost to the state—or pursuing the "opt-out" alternative, which would require the state to be responsible for building and maintaining the RAN for the next 25 years.
California was the fifth state to announce its "opt-in" decision today, which was the deadline for governors in all states to make their FirstNet "opt-in/opt-out" decisions. Three Pacific territories—Guam, American Samoa and the Northern Mariana Islands—did not receive their state plans until this month and have a March 18 deadline for their "opt-in/opt-out" decisions.
With Brown's decision, all 50 states, the District of Columbia and two territories—Puerto Rico and the U.S. Virgin Islands—have made "opt-in" decisions. As a result, AT&T will build and maintain the FirstNet LTE network and gain access to the 20 MHz of 700 MHz spectrum licensed to FirstNet in all of these states and territories, which includes the entire continental United States.