In-building coverage for FirstNet is important for public safety, but consensus policies still need to be developed and considerable education is needed to make in-building coverage for first responders subscribing to the nationwide FirstNet system a reality, according to speakers on a panel exploring the topic.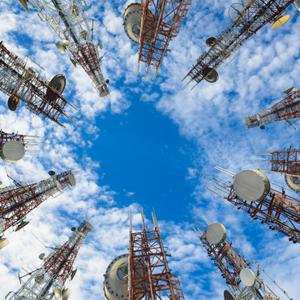 As part of its nationwide contract with FirstNet, AT&T is providing FirstNet public-safety subscribers with prioritized and preemptive access to its entire network—not just operations on 700 MHz Band 14 spectrum licensed to FirstNet. This capability includes AT&T's existing in-building infrastructure, according to Fred Scalera, a market development manager for AT&T's FirstNet initiative.
"We actually have 6,000 DAS systems installed nationwide and over 40,000 Wi-Fi hotspots," Scalera said during a session that was part of a summit hosted by the Safer Buildings Coalition. "When you hit that DAS [distributed antenna system] or that Wi-Fi, it will give public safety the same experience as if they're on the LTE network … They will have the same priority and preemption off that [in-building] system as they would if they were on the [outdoor LTE] network—that's a key piece."
Scalera said that the FirstNet state plans—adopted by all 56 states and territories as of last month—depicted the planned outdoor LTE coverage for FirstNet. While indoor-coverage projections were included in the state plans, those estimates were based on the in-building coverage that would be provided from signals from AT&T's outdoor network penetrating inside of facilities, Scalera said.