FirstNet continued its steady subscriber growth during the first half of the year, supporting more than 17,000 public-safety agencies with more than 2.5 million connections, according to an executive from AT&T, the contractor building and maintaining the nationwide public-safety broadband network (NPSBN).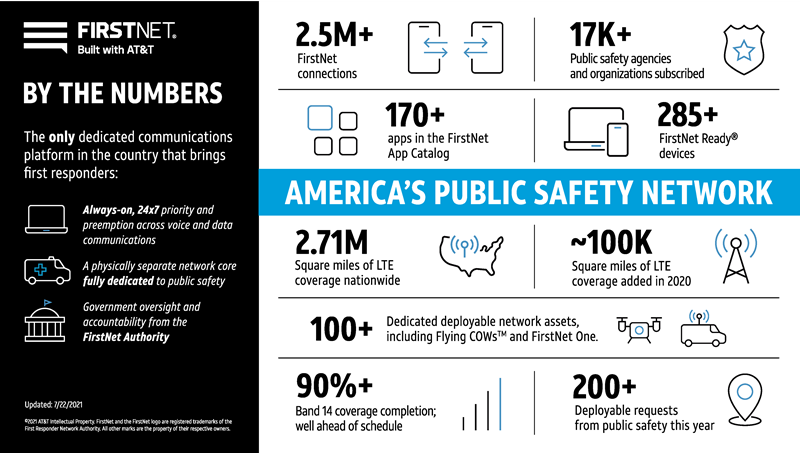 SOURCE: Urgent Communications
DATE: July 23, 2021
AT&T Communications CEO Jeff McElfresh provided the updated FirstNet-adoption metrics today, which represent gains compared the more than 16,000 agencies and the 2.2 million-plus connections that AT&T reported for FirstNet at the end of the first quarter. AT&T continues to be ahead of the contracted schedule in the deployment of cell sites supporting public-safety LTE coverage using the 700 MHz Band 14 spectrum licensed to the FirstNet Authority.
"We're ahead of all of our commitments with the FirstNet Authority and all of the … buildout commitments and payments, as a result of that," McElfresh said today during AT&T's quarterly conference call, which was webcast.