Rival networks "need to be fully interoperable with the AT&T core — fully interoperable," so that emergency personnel do not encounter problems.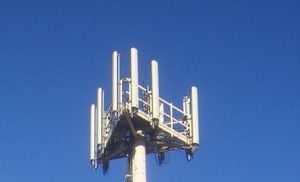 AT&T (T) warned Tuesday that any states opting out of its FirstNet contract with the federal government must ensure that alternate public safety network providers — such as Verizon Communications (VZ) — have services totally "interoperable" with its FirstNet system.
Speaking at a Goldman Sachs technology conference, AT&T Chief Executive Randall Stephenson said: "There's a lot of complexity in terms of how someone else would come in and compete here. We like where we are in this process."
AT&T in late March won a contract to build out FirstNet, the federal government's nationwide wireless broadband network dedicated to public safety. AT&T in June sent out its proposal to 50 states.
About 20 states have agreed to use the FirstNet network AT&T is building. States have until year-end to decide whether to go with AT&T or another company.
Verizon in August announced plans to build a network dedicated to public safety communications but will not receive federal funding like AT&T.