New Technologies Expand Our Capabilities to Better Serve Anchorage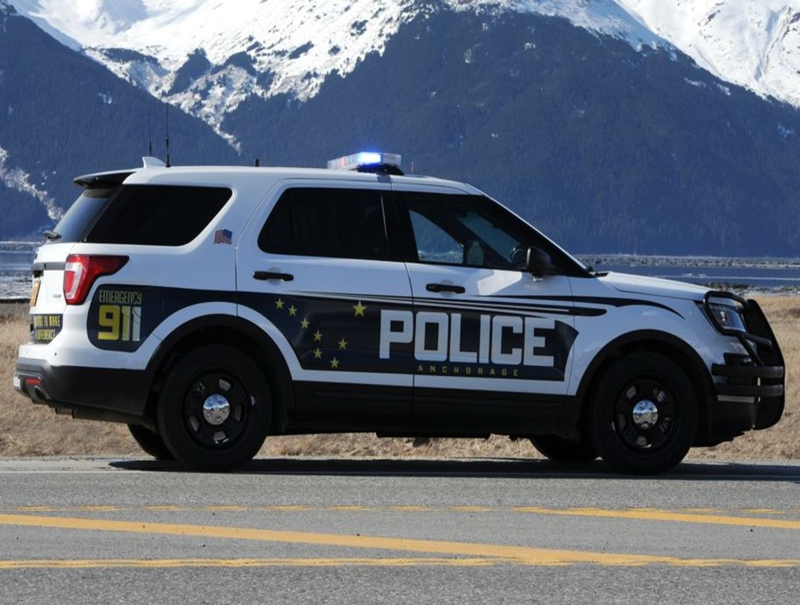 PRESS RELEASE
ANCHORAGE, Alaska, April 5th 2019 — Anchorage Police Department is connecting our officers to FirstNet – a new communications platform just for public safety. This tech upgrade equips our personnel with new capabilities and reliable access to critical information while in the field, so we can better serve those who live, work and visit Anchorage.
FirstNet is designed to improve communications across public safety entities nationwide, allowing first responders to easily and quickly communicate with one another during everyday situations, big events or emergencies. This is integral to solving for the common roadblock that communications issues have imposed on past public safety responses.
Anchorage PD is using smartphones operating on FirstNet.
Joining FirstNet was already in the works prior to the November 30th earthquake. The event highlighted the significance of this new technology. While our officers never lost communication over their radios during the earthquake response, there's no guarantee that it can't happen in the future. FirstNet smartphones give police, fire and paramedics one more tool that helps them stay connected both when the radios are working and when they are not.
"When the shaking stopped, one of the first things I started doing was using my FirstNet phone to call members of our APD team to begin our response to the disaster," said Justin Doll, Anchorage Police Chief. "While some residents experienced busy communication networks, I had immediate 100% connectivity with other FirstNet public safety users. This gave me the uninterrupted ability to coordinate our tireless efforts to keep the citizens of Anchorage safe."
FirstNet is being built with AT&T in public-private partnership with the First Responder Network Authority (FirstNet Authority). It's designed with and for public safety.
"We're honored that Anchorage Police Department chose FirstNet to elevate their communications capabilities," said Bob Bass, president, AT&T Alaska. "It's our mission to give first responders the cutting-edge tools they need to safely and effectively achieve their mission. FirstNet will help first responders in Anchorage and across the country perform at the highest levels to keep themselves and those they serve out of harm's way."
"FirstNet is the exclusive communications platform being built with AT&T for public safety, inspired by public safety. There is no substitution for this network that they fought for," said Edward Parkinson, Acting CEO, FirstNet Authority. "We look forward to supporting the Anchorage Police Department and all of Alaska's public safety community with FirstNet, making sure it delivers what they need, when they need it."
To learn more about the Anchorage Police Department, check out our website here.
To learn more about FirstNet, go to FirstNet.com. To learn more about subscribing to FirstNet, contact Paul Braunstein, FirstNet Solutions Consultant at 503-691-4926 or paul.braunstein@att.com. Individual first responders can subscribe to FirstNet at a local AT&T store.