Last 2021 Issue of the Public Safety Advocate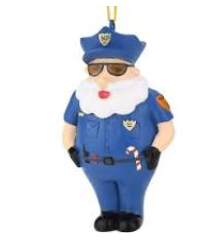 Happy holidays to each and every one of you, whichever holiday you observe! As you celebrate, remember all the people who are working over the holidays so we can enjoy the season—first responders, law enforcement, dispatchers, nurses, doctors, the military, and the many others who are on duty to keep us safe.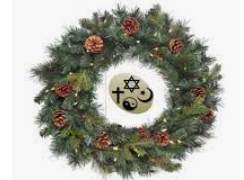 The holidays have been spread out more than normal this month. Hanukkah was early, Christmas is still two days away, Kwanzaa starts December 26, and special days for other religious groups are sprinkled through the month.
Holiday Wishes
In 2016, I tried my hand at adapting a favorite Christmas poem to relate to public safety. You will be happy to hear that was my last attempt at ruining a perfectly good poem or song! I have included it below and promise I will not try this again. I was not born to be poet or a songwriter, but I do want to wish everyone the best and I am looking forward to 2022 when we will hopefully make significant progress in adding capabilities to FirstNet (Built with AT&T) and learning how 5G can help public safety enhance its communications yet again.
It is difficult to believe it has been almost ten years since FirstNet was created by Congress, and less than five years since the contract to build and operate FirstNet was won to AT&T. AT&T has done a superb job in building the broadband network and putting it into operation all over the United States, Tribal Lands, and our Territories.
Yes, many things still need to be completed and new technologies are coming at us quickly. Even so, in less than five years, FirstNet has gone from a request for proposal to a full-fledged nationwide broadband network that is being used by more first responders every month.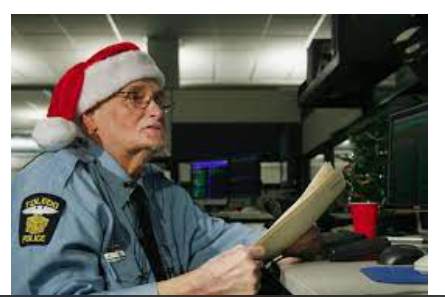 Everyone who has put so much effort into making this happen understands how much this network has changed how the public-safety community communicates, what it can communicate, and what will be possible in the near future.
"Twas the Night Before Christmas"
With apologies to Clement Clarke Moore, author of "Twas the Night Before Christmas" most of us heard as we were growing up:
Revisions by Andrew Seybold, First Published in December 2016:
Twas the night before Christmas and through most of the land
Band 14 was quiet as a mouse.
No Band 14 was playing in most of the states.
The towers were bare and the devices not shared,
But there were hopes that Band 14 soon would be there.
Public Safety was there, waiting to serve
While visions of FirstNet danced in their heads,
And Ed wearing a Santa cap
Had just settled down for a long winter's nap.
When out of the states there arose such a clatter
They sprang to the Internet to see what was the matter
Away to the keyboards they flew like a flash,
Tore open twitter, and there read the next post.
The screen was alive with a new set of tweets
That gave light to the terrible plight.
When what to their wondering eyes should appear,
But a tweet from Bill Schrier and others as well.
The tweet filled the screen,
They knew in a moment that all would end well.
More rapid than eagles more tweets they did come,
As Bill called out and shouted all their names
Now! On Harlin, On Sue, On JJ and Jeff,
Now work away, work away all!
So up to the challenge they arose with a yell
With plans for the network they were ready to go.
Then in a twinkling they knew it was true,
The network would be delayed of that there was proof.
As they shook their heads another tweet did arrive,
Down the screen it came for all to behold.
It was addressed to each of them and all,
As they read it they laughed with glee
Knowing the work they had done
Would soon be rewarded with towers and sites.
Santa had tweeted for all of them to see
That the delays would be over in the blink of an eye.
Public Safety would get what it knew it needed
And FirstNet would come to fruition.
As the tweets, they did come, the last one of note
Was from Santa, of course, and across the screen it did float
Merry Christmas to all and to all a good night!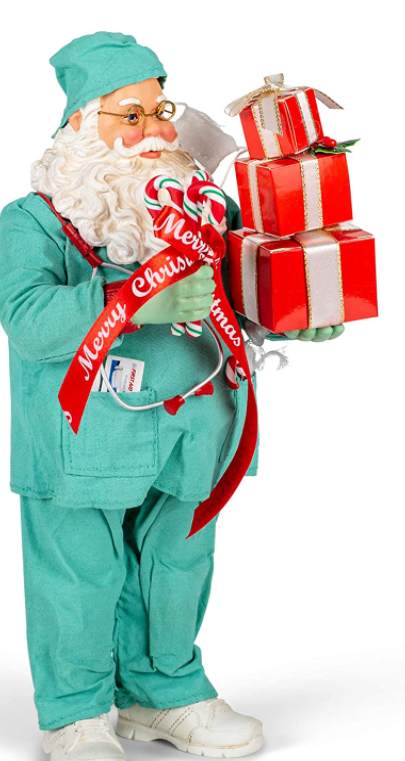 That was only five years ago and as Santa told us all on Twitter, the delays would go away soon. They did, and everyone went back to making FirstNet a reality! Congratulations to all who worked so hard to make it happen and to all who are using FirstNet every day. Let's start 2022 with determination to move forward to deliver even more communications tools for our public-safety community. One of the most significant of these is full access to the 4.9-GHz spectrum. Another is a true nationwide, fully-interoperable push-to-talk system sometime during 2022. With nationwide PTT, FirstNet and LMR users will be able to communicate no matter where they are or what they are doing.
One Final Item of Business
Before we sign off for the rest of the year…Below is a copy of the reply comments to the Eighth Notice of Proposed Rulemaking regarding 4.9 GHz that I filed with the FCC.
Comments: FCC's Eighth Notice of Proposed Rulemaking
WP Docket 07-100
Before the Federal Communications Commission, Washington, DC 20554 in the Matter of: Amendment of Part 90 of WP Docket No. 07-100 the Commission's Rules (4.9 GHz)
I have read and reviewed all of the original comments filed with the Federal Communications Commission (FCC) and I am now prepared to submit the following comments on this rulemaking:
I believe the FCC should issue a nationwide license for the specified spectrum to the public-safety community, appoint a single, nationwide band manger, and adopt the same spectrum sharing plan that is in effect for the public-safety portion of the 700-MHz spectrum known as "Band 14." This plan has proven to be very successful in the public-safety portion of the 700-MHz spectrum.
I have also read and discussed other methods of frequency management with a number of individuals who have reviewed and understand both Automatic Frequency Control (AFC) and Spectrum Access System (SAS). Neither of these forms of spectrum management can provide access equal to how spectrum management is handled within public-safety Band 14 spectrum when it is needed by public safety. The flexibility provided over the past five years by Band 14 has served the public-safety community well.
Public safety needs are very different from those of other wireless users. In 2011, my company was contracted to measure data speeds and capacity capabilities for the first 5X5 MHz of public-safety broadband spectrum the FCC had licensed to the Public Safety Spectrum Trust (PSST). When we ran these studies (Cornerstone, https://ecfsapi.fcc.gov/file/7021709918.pdf), we learned just how different public-safety spectrum usage is from commercial broadband usage for which commercial networks have been designed.
The difference between public safety usage of a portion of the wireless spectrum and the spectrum provided to business and individuals users became clear during the tests we performed in Alameda County, Calif. A majority of incidents public safety responds to are dispatch calls that are generally confined to a specific area. Therefore, public safety uses a single cell sector, or a single cell site that must be capable of handling all the traffic in the area from law, fire, and Emergency Medical Services (EMS).
This traffic can include voice, data, photos, and videos being sent from the scene back to the command center. Which means public safety must be able to manage the spectrum it is using during incidents. The positive side of incident communications in concentrated areas is that outside the incident area, if the public-safety spectrum is not heavily used by first responders, service can continue to be provided to commercial users.
Another factor that needs to be considered is that commercial users are either on or off the public-safety spectrum. However, there is a middle ground for when public safety needs the spectrum. Rather than being removed from the spectrum, commercial users within an incident area could have their data rates throttled. This means that unless public safety needs access to all of the public-safety spectrum in a given area, commercial users can continue using the spectrum at reduced data rates.
The spectrum management now in place for public-safety Band 14 also differs from both automatic spectrum allocation systems (AFC, SAS). The decision to throttle commercial users or move them to a different band during an incident is, for the most part, a local decision made by public-safety personnel and implemented by the network. However, an automated system does not support intervention by humans.
Closing Comments
Public safety has unique requirements when responding to incidents and they must have complete priority and pre-emption capabilities on a local, regional, statewide, and nationwide basis. The 4.9-GHz spectrum in question needs to be licensed on a nationwide basis, and I favor having a nationwide band manager who will issue the order to provide both the public-safety community and secondary users with the type of network management required by public safety.
Finally, by no means should unlicensed users be permitted to operate on any spectrum allocated to the public-safety community. Public safety cannot tolerate interference when it needs to communicate. If unlicensed users were enabled to share the 4.9-GHz spectrum, there would be a severe risk of interference to mission-critical communications. There is no way to identify the interfering unlicensed device(s) and no authority to force offending devices to be shut down. Thus, public safety would be unable to use the spectrum to save lives and property.
I respectfully request that the FCC Commissioners model the rules for 4.9-GHz spectrum after the requirements outlined in the comment filing by the Public Safety Spectrum Alliance (PSSA).
Respectfully submitted,
Andrew M. Seybold, Sr.
Andrew Seybold, Inc.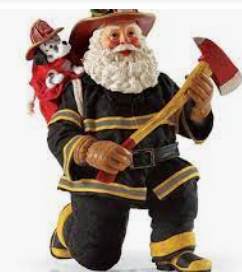 Happy Holidays to ALL
Best Wishes for the Holidays and a big thank-you to all who are working during these festive days.
See you next year…
Andrew M. Seybold
©2021, Andrew Seybold, Inc.