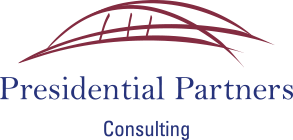 Presidential Partners:
Building a bridge to your future
Presidential Partners Consulting offers emergency communications center reviews and assessment in areas such as staffing, training, policy/procedure development, emergency management process development and all areas of general management and operations.
For our corporate partners, we offer valuable insight into the world of public safety communications, and we serve as a bridge between industry and local government on public safety communications issues.
Our perspective isn't academic, it was earned through over 90 combined years of real world experience in law enforcement, fire rescue and dispatching. We've worked with agencies of every size, so we're always glad to bring large market experience to smaller comm. Centers.
Richard Mirgon on Public Safety Spectrum Allocation (C-Span)
Former APCO President Richard "Dick" Mirgon joins former FCC Chief Engineer Edmond Thomas, and Associate Managing Editor of Communications Daily Howard Buskirk in a discussion on the allocation and sale of D-block broadband spectrum for Public Safety.