By James Careless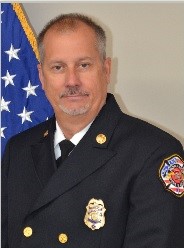 It's his first time here, and he has great expectations for what he'll get out of the experience. These phrases sum up the perspective of First Marshal Jim McKay of the Monarch Fire Protection District (Chesterfield, Missouri), as he attends the Vision FirstNet Users Summit (Vision 2023) in Las Vegas. Hosted by the Public Safety Broadband Technology Association (PSBTA)
at the South Point Spa and Casino from September 25 to 28, 2023, Vision 2023 is the top public safety industry event for all things FirstNet.
For the record, the Monarch Fire Protection District covers 62 square miles and about 62,000 residents with five engine houses. They moved from AT&T consumer wireless to FirstNet (built by AT&T) about five years ago. "When it first came out, we were probably one of the first larger agencies in our area to go to FirstNet," said Fire Marshal McKay. "We probably run a total of about 80 Apple devices, whether that's iPhones or iPads. We're all Apple-based. Android is taboo."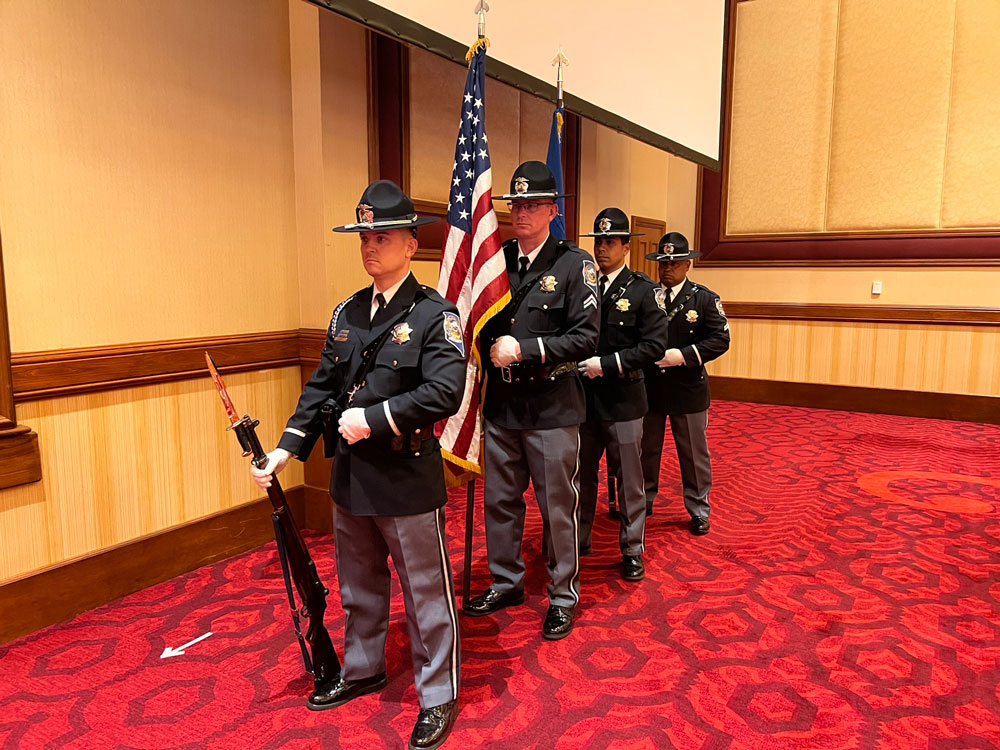 Why He is Here
Fire Marshal McKay decided to attend Vision 2023 to help his agency get more out of its FirstNet system — and it already does a lot for them. "Communications interoperability is paramount to what we do and what law enforcement does," he said. "[FirstNet's] Band 14 is a game changer, when you can stand in a large crowd of people and you're the one getting out. Some of our members travel with the USTAR search and rescue teams — and they're making calls and getting out in areas where others can't."
Even though Fire Marshal McKay was in Day One of Vision 2023 when he was interviewed for this article, he had already benefited from being here. "I just talked to a gentleman last night about the Push-to-Talk that we used to have on the old Nextel [LMR] system, which was fabulous. Then we tried the AT&T Push-to-Talk system several years ago and it was nowhere near what Nextel's instantaneous communication was. So the gentleman last night said, 'yeah, pretty much when you Push-to-Talk [over FirstNet] you will get an instantaneous connection, not delayed."
Must-Attend Sessions
Learning more about FirstNet and what his agency can do with it is the guiding principle behind Fire Marshal McKay's selection of sessions at Vision 2023. One of them is '911 and FirstNet – Working Better Together', which focuses on the evolution of Next Generation 9-1-1 (NG911) and how FirstNet can help NG911 do more for first responders. Another one is 'Mission Critical Services' which covers the advanced broadband services offered by FirstNet Mission Critical Push-to-Talk solutions such as data services, location services, Push-to-Talk voice, and video streaming.
Sessions like these will help Fire Marshal McKay answer his FirstNet questions, and he has several of them on his mind. For instance, when it comes to people calling 911 on smartphones, "what information are we gathering from them all the way to the first responder on the scene?" he said. "If we have a missing person and we're pinging their phone, how accurate is the search area; whether they're using Wi-Fi to make a call or the actual cell service?" Fire Marshal McKay also wants to know how FirstNet can help improve multi-agency responses to school, to coordinate the deployment of first responders at the scene "and help 'em get to the threat much quicker. So there's a ton of stuff to see and see if it fits what we're looking for."
Must-Have Knowledge
In addition to attending informative sessions at Vision 2023, Fire Marshal McKay wants to learn more about the FirstNet system and what his agency could be doing with it.
"The first thing is, are we leveraging the existing FirstNet capabilities to their full extent?" he asked. "And if we are, what is the new things that they're bringing to the table? I've talked to some of the reps from FirstNet and they're like, 'hey, we've got this new device or we've reduced the size and weight of this to make it more portable'." That's the kind of truly useful information that this first responder and other Vision 2023 attendees really want to hear.
Fire Marshal McKay also wants to know how to backstop his FirstNet system when natural disasters occur. "How can we make sure that if there is a disaster, we're the ones getting out and reaching back to the facilities and information that we need," he said.
Even during his first few hours at Vision 2023, Fire Marshal McKay has already started to get some of the answers he needs. One of these is that interoperable communications is a "universal" priority "across the country," he said. "Getting law enforcement and fire and EMS to all be on the same page is critical." As for the value of being at Vision 2023 in general? "It goes back to making sure that the things we have in place are doing what we need them to do, are fiscally responsible and [learning] where we need to go in the future to be ahead of it instead of trying to play catch up."