SAMPLE Grant Document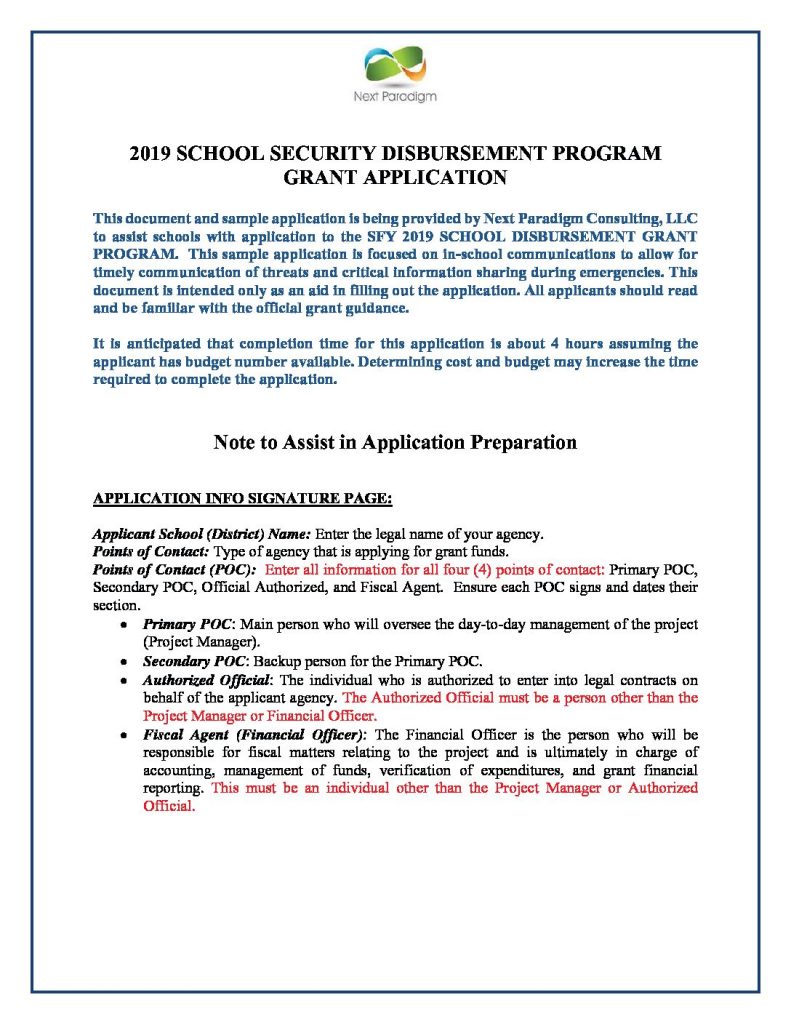 This document and sample application is being provided by Next Paradigm Consulting, LLC to assist schools with application to the SFY 2019 SCHOOL DISBURSEMENT GRANT PROGRAM. This sample application is focused on in-school communications to allow for
timely communication of threats and critical information sharing during emergencies. This document is intended only as an aid in filling out the application. All applicants should read and be familiar with the official grant guidance.
It is anticipated that completion time for this application is about 4 hours assuming the applicant has budget number available. Determining cost and budget may increase the time required to complete the application.